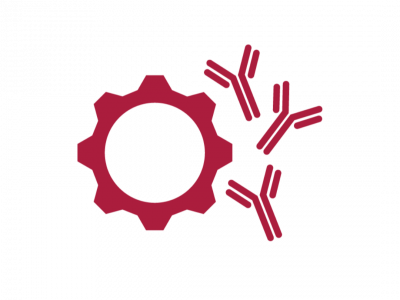 We can offer you one of the widest choices of animals for polyclonal antibody production in the UK. The most suitable host for antibody production will depend on the amount of antibody you need and the characteristics of the antibodies being made. Our animal library includes but is not limited to; Rabbits, Sheep, Goats, Chickens, Mice, Rats, Alpaca/Llama and Emu.
Phase 0                         (3-4 weeks)
Antigen design, antigen production and antigen conjugation.
Phase 1                       (8-12 weeks)
Immunisation, test bleeds, antibody titres and harvest bleed (Timescale is dependent on the host).
Phase 2                           (2 weeks)
Antibody purification and characterisation.